Paint the town Red with the first ever beauty offering from Chistian Louboutin. The luxury shoe designer reviles a glossy nail lacquer in the very same signature red we all know and love!! Yep Rouge Red nails to match your luxury iconic soles. Additional hues include Nudes, Noirs and Pops are also available.
"The red sole was born from red nail polish. I am giving back to nails what the shoe took from nails many years ago
Christian Louboutin"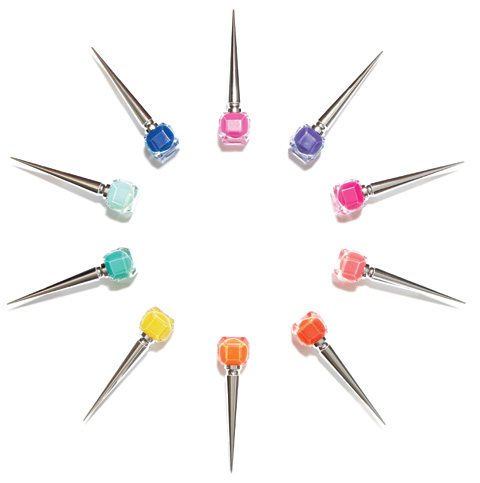 Just as the shoes take your breathe away, so will the bottles of polish.. The w

eighted and moulded glass bottle is inspired by architecture, namely classical

balustrades found in European buildings from the seventeenth and eighteenth centuries.

A custom-designed, patented triangular brush ensures precise application.
The shortened
brush picks up just the right amount of formula, without air bubbles, to ensure flawless coverage.
Each bottle of Rouge Louboutin is enclosed in a beautiful black patent leather-like presentation box with a red reveal. The rest of the colours in the collection are enclosed in a nude-coloured soft touch box with a reveal to match the cap from each colour family.
To differentiate the Rouge Louboutin, its cap was designed to stand the tallest. It is the same
height as the Lynch Ballerina (20,5cm), the highest heel Christian Louboutin ever designed.
Louboutin Rouge Nail Colour is available now from Harvey Nichols London